Beijing's luxury serviced apartments market is set to take a hit from an increase in supply and a drop in demand from expatriates as foreign firms scale back their Chinese operations, according to observers.

Foreign businesses, particularly manufacturers, have been losing market share in China under stiff competition from local companies in recent years. Many have moved their production facilities out of the country because of cost concerns, a trend exacerbated by the threat of higher tariffs under the US-China trade war.

As they have shrunk their Chinese operations, so demand for rented accommodation for their senior executives has weakened.

"Demand from foreign firms actually fell before the trade war," said Sunny Cai, associate director of Savills North China's residential leasing unit. "But the problem is supply shrank by a larger extent, due to the sale of several serviced apartment projects."

On the supply side between 900 and 1,000 new units are expected to enter the market by the end of next year, according to JLL.

"This amounts to a big surge given less than 200 units were added in the first half of this year," said Ji Ming, a research manager with JLL North China. "This will undoubtedly add heavy pressure on future rent."

Average rent for the 8,347 upscale serviced apartments covered by Savills fell 0.6 per cent in the first quarter of the year to 254.1 yuan per square metre.

Ji said some major projects – which would usually raise rent by 5 to 10 per cent annually – have hardly increased the rent at all this year, given foreign firms' tighter budgets for living costs.

"Operators are moving to appeal to more Asian or Chinese clients, but it is not easy to fill the gap. Asian firms generally have a smaller budget for this," she said.

Not every developer of high-end serviced apartment is feeling the pressure, however.

Youtha Suites, built by state-owned China Resources Land, filled nearly 90 per cent of its 141 suites which opened in March. Most tenants are top executives from foreign car makers, particularly German ones.

Monthly rent for an 84 square metre suite is 26,800 yuan, about double the rate for an ordinary rental in the same neighbourhood.

Its main advantage is its favourable location, including quick and easy access to the airport motorway, according to Yin Han, a marketing officer of the development.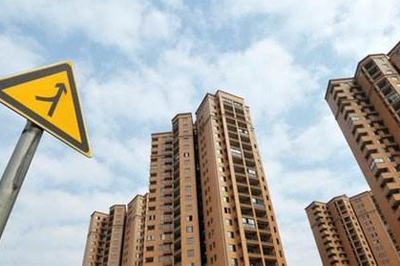 The project, CR Land's first in Beijing, marked its foray into a sector traditionally dominated by foreign brands like Ascott, Frasers and Shama.

"Central government-backed developers like CR Land have a formidable amount of property acquired at low cost, [they are] recognised brands and low funding costs, all giving them an upper hand," said Zhou Junqiang, an executive with a private rental apartment operator.

Most of Youtha's projects serve the mid-range to mass market. In a little over a year, it has expanded into 14 Chinese cities and has a total pipeline of 40,000 rooms.
For more information about Beijing apartments for rent, please follow our website.