China's real estate sector has been rife with rumours the government will further rein in the booming market with measures that may include denying certain developers access to the onshore bond market to curb their aggressive bidding for land being auctioned off.

Property sales in May showed signs of cooling from their 2019 peak a month earlier, according to the latest data released from the National Bureau of Statistics on Friday. Aggregate sales by value grew by 6.1 per cent in the January-May period, down from 8.1 per cent in the first four months of the year. Sales by floor space fell 1.6 per cent, a steeper decline than the 0.3 per cent contraction in the first four months.

But Edwin Chen, a UBS Securities analyst, said the increase in external uncertainties, weaker GDP growth, and a possible tapering of sales in the coming months, mean developers and investors should not worry too much.

"Policy decisions always come after data. Due to a higher comparison base for the May-July period last year, the year-on-year growth of property sales in the next two months might taper, and so may the broader economic data. So when the Politburo meeting is held in July, there is a lesser likelihood that the policy will further tighten," Chen said. "After all, the property sector remains one of the biggest economic drivers."

S&P credit analyst Matthew Chow also believes that although some local governments have tightened property curbs in the past two months, there is less leeway for further austerity.

"It is pretty much dependent on the upcoming performance indicators. Generally there is less room to further tighten considering the [uncertainty around the] trade war," he said.

China's property sector, without counting its upstream and downstream industries, accounted for 16.4 per cent of gross domestic product last year, according to Sheng Songcheng, a former central bank senior official.

Land sales revenue is equivalent to more than half of local governments' fiscal revenue. In the first five months of this year, 50 major cities monitored by Centaline Property Agency raked in 1.67 trillion yuan by selling land, up 13.2 per cent from a year ago.

Underlining the reliance of local governments' on the property sector, Enshi, a small mountainous region in the central province of Hubei, this week ordered its developers to stop slashing home prices. After a public outcry about the direct price intervention, the government said later it was just "guidance" that does not amount to compulsory policy.

But the small inland city is an outlier. Most major cities have seen a strong property rebound since March, prompting cities like Foshan, Dongguan and Suzhou to roll out new land auction rules to dampen the sizzling market.

A UBS survey of 3,493 mainland Chinese consumers in March and April found that market sentiment was on the rise. Over a third (35 per cent) of respondents said they intended to buy a property in the next two years, up from 18 per cent when the survey was conducted last September.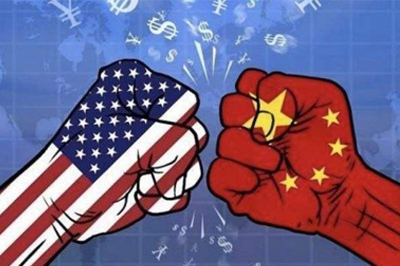 This sentiment was lifted by a relaxation of home purchase restrictions, lower mortgage rates and expectation of higher income growth.

Chen said UBS' inquiries from clients who are developers suggested they are not subject to the rumoured bond market restriction.

"The funding tightening seems more like a targeting of specific firms, not a cut-for-all," he said. The investment bank expects home sales volume this year to be flat, while it see sales value growing 2 per cent on the year.
For more information about Beijing apartments for rent, please follow our website.