The Beijing municipal government's pilot programme to help residents get on the property ladder received the cold shoulder from homebuyers during its launch last week, in a setback that bodes ill for the scheme's subsequent roll-out throughout the country. Home Joy, a complex of 1,244 apartments built by Beijing Rongjia Real Estate Development, one of 64 so-called Joint-Ownership Homes (JOH) programmes in the Chinese capital, sold only 60 units last week, while 3,900 registered buyers dropped their bids.

The programme, modelled on the UK's 2013 Help to Buy scheme, was aimed at fulfilling Chinese President Xi Jinping's edict of building homes "for living in, not for speculation," by making residential real estate affordable to more people, especially first-time buyers on the first rungs of the property ladder. At Home Joy, buyers just need to put down a minimum of 1.2 million yuan (US$178,300), or 26,000 yuan per square meter, for 80 per cent ownership of the home, while the government owns the remaining 20 per cent. "The programme is designed to eliminate all investment value in the property, making it genuinely for living in," said Yan Yuejin, research director with E-house China E&D Institute. "But the problem is that in China, most people buy homes with [broader aims, including] an element of investment. Cutting that [element out] just cut the appeal of real estate."

The reception of the scheme matters because it determines how quickly it can be rolled out to other Chinese cities to fulfil the government's commitment to make housing affordable and ensure sociopolitical stability. Shanghai last Monday announced that residents without their hukou, or local household registrations, can be eligible for Joint-Ownership Home schemes throughout the 16 districts in China's premier commercial city, starting in September. Shenzhen, Hefei and Qingdao are among the cities that are also considering similar schemes.
But most of these co-owned homes are usually far from prime real estate locales, where they struggle to find residents, by virtue of their remoteness. Of the 40 projects with 30,000 apartments in Beijing's Fangshan, Daxing and Changping districts that were available for sale at the end of March, only 7,631 units, or 25 per cent of the total available units, found buyers, according to Centaline Property.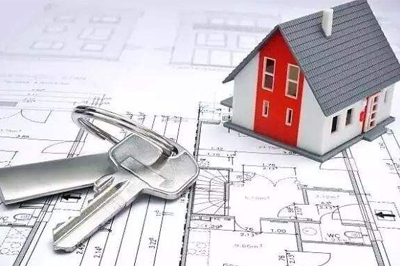 The pilot programme also must also compete with a huge stockpile of homes whose prices are capped by government fiat. An apartment complex near Home Joy is being offered at 34,000 yuan per square metre, but the project is not restricted by a sales moratorium. "The overall environment is also unfavourable for such programmes," said Centaline's research head Zhang Dawei. "Beijing's property market has cooled down significantly after various curb measures since early 2017. Plenty of new home supply means buyers can take their time to pick and choose without having to worry about soaring prices." To be sure, the Home Joy project's appeal has its inherent shortcomings. It is located in Fangshan district on the southern tip of Beijing near Hebei province, about 47 kilometres from the centre of the Chinese capital.

The Beijing subway system that does serve Fangshan does not extend near Hong Joy, and the daily commute to Beijing is served by a 40-minute bus ride. Eligibility criteria further limit Home Joy's appeal: Buyers must work in Fangshan, and must not be existing property owners. They must also agree to a five-year moratorium on selling or transferring the title. "People still want to live closer to city centres," said Zhou Xiuchi, a professor at the Capital University of Economics and Business. "What the government should do is not to reduce the prices of such homes, but to foster more industries and expand more public facilities to outlying areas so more people would like to work and live there."
For more information about Beijing apartments for rent, please follow our website.