Home prices have suddenly shot up in Yanjiao, a boom-to-bust commuter town near Beijing that got a lifeline from two strokes of luck: it's been picked for a key subway station, and a long-awaited move by the Beijing municipal government to a neighbouring city is finally under way. In the past three months, amid the subway and relocation news, home prices have jumped 7 per cent. That follows nearly two years of recession. The rush of good fortune is related to Beijing's decision to relocate its municipal government out of the heart of the city. That will reduce Beijing's notoriously bad traffic and crowdedness by moving jobs out to the suburbs where there is more affordable housing.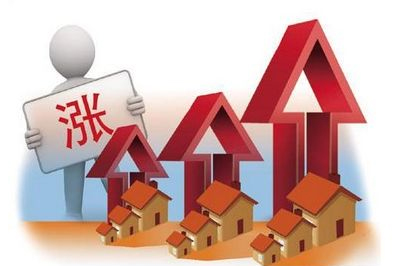 It picked Tongzhou – just 11 kilometres (about 7 miles) west of Yanjiao, across the river – and said there would be "coordinated development" with bordering Hebei counties including Yanjiao. Twenty thousand government workers are being relocated. Schools and hospitals will come as well. Beijing predicts an inflow of 400,000 people into the area. Yanjiao, known as a laid-back alternative to Beijing, is benefitting from signs that the relocation had finally begun. "In China, any urban planning can boost buyers' sentiment as government-led development of new regions brings along premier resources like infrastructure, schools and hospitals," said Sabrina Wei, the research head at Cushman & Wakefield. "With prices roughly a third of that of Beijing, Yanjiao is a natural draw for commuters (who work) in Beijing."

The average listed price for a second-hand home in Yanjiao over the past three months rose 7 per cent to 19,669 yuan per square metre by February, compared with 0.9 per cent gain in Beijing in the same period, according to listing website Anjuke. The average monthly number of sales of secondhand homes in Yanjiao in the past two months hit 193 units, according to property agency Homelink. A year ago, the figure was 16 for the same two-month period.

Yanjiao, with a small population of one million for a Chinese city, is part of China's speculative "boom to bust" property story. When the town was at the height of its roll in early 2017, residential flats prices soared to 35,000 yuan ($5,232) per square metre. That was double from just six months earlier and triple from two years before. Speculators swamped sale centres and even bought entire floors of apartment buildings. Then the bubble bust – almost overnight. The local governments banned non-locals from buying flats in March 2017, ending a casino-like spree. That pushed many desperate homeowners to sell units at big discounts because of a shortage of buyers. Average prices tumbled 24 per cent in the following year, according to E-house. Some house prices collapsed by 50 per cent. Other homeowners felt trapped and couldn't sell. "A year ago, it was a buyer's market and now it is reversed," said Wang Xiulong, a local agent working in Yanjiao for six years. "The largest problem now is owners are reluctant to sell because they see prices rising. Even asking prices have generally increased by 2,000 to 3,000 yuan." He recalled last summer when he spent most of his time playing cards and online games because he had no little business. His colleagues left one by one and the size of his company shrank over a half. He stayed because he had bought a flat here and had to pay monthly mortgage. But Yanjiao's good fortune has a limit – those restrictions on buying by non-locals. Under the current rules, out-of-towners – those without local hokou registration – are restricted to purchasing flats in apartment buildings constructed on land with only 40-year leases. In China, governments own all the land, and homebuyers are getting essentially a lease to use the land. The leases are generally 70 years for ordinary residential plots. It isn't yet clear how China will handle the coming wave of expiring land leases, but shorter ones are definitely not as valuable for resale.
For more information about Beijing apartments for rent, please follow our website.