Beijing's real estate sector now constitutes 7.2 per cent of its gross domestic product, representing an annual growth rate of nearly 20 per cent during the past five years.

Investment in real estate makes up more than half of the capital's total fixed asset investments, despite nationwide macroeconomic controls.

Yu Xiuqin, a spokeswoman for the Beijing Municipal Commission of Statistics, announced yesterday that in the past five years, the city's real estate industry grew by 19.7 per cent annually, much higher than the service industry's average growth rate of 12.3 per cent.

Real estate made up 4.6 per cent of the city's GDP in 2000.

Under the macroeconomic controls, the growth of investment in real estate dropped by 19 percentage points to only 3.5 per cent last year, resulting in growth of overall fixed-asset investment falling by 10.5 percentage points.

But housing still represented 53.9 per cent of total fixed-asset investment last year, dropping from 58.3 per cent in 2004.

A total of 597.4 billion yuan was invested in the real estate industry between 2001 and 2005, three times that of the period between 1996 and 2000, though total fixed-asset investment only doubled during the same period.

Beijing first adopted macroeconomic controls in 2004, aimed at curbing overheating in some industries such as real estate and raw materials. The resulting slowdown became more evident last year.

Beijing's GDP hit 681.45 billion yuan last year, increasing 11.5 per cent over 2004, compared to a growth rate of 14.1 per cent the year before. This 2.6 per cent slowdown can be partly attributed to the cooling down of the housing industry.

But housing prices have kept rising. In the first 11 months of last year, the average house price saw a 21.2 per cent increase, to more than 6,700 yuan per square metre.

'The state policy regarding the real estate industry is clear: to maintain moderate and stable growth,' Ms Yu said. 'Last year, Beijing instituted strict controls on land and capital, which achieved remarkable results.

'The real estate industry is still an important pillar of the city's economy. So far, the city's real estate industry is healthy overall.' Asked what might replace the housing industry as a booster for the city's economy, given the nationwide cooling-down policy, Ms Yu said: 'Beijing will develop its hi-tech industry and its cultural and creative industries to reduce uncertainty and avoid relying too much on real estate.'

The automobile industry also increased significantly between 2001 and 2005. The average annual rate of increase for vehicle production was 36.1 per cent during this period, producing 1.79 million vehicles. Last year, Beijing's car manufacturing took up 10 per cent of the country's market share, with 586,000 cars.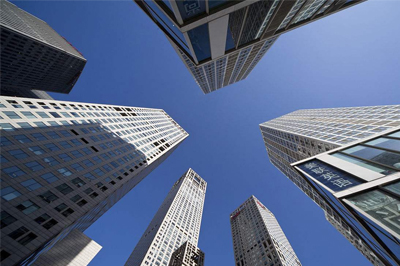 Beijing's per capita GDP increased 8.1 per cent to US$5,457 last year and its fiscal income swelled by 23.5 per cent through 2004 to 91.92 billion yuan.

Earlier this month, Beijing Mayor Wang Qishan vowed to achieve an annual GDP growth rate of 9 per cent over the next five years, doubling the 2000 per capita GDP by 2010.


For more information about Beijing apartments for rent, please follow our website.