We strongly recommend you browser this site by Firefox, Safari, Opera, Chrome, or IE11.
Vanke Buyers Protest Low-Quality Builds
Last Updated: Monday, October 22, 2018 - 17:06
Vanke Buyers Protest Low-Quality Builds

Vanke is now coming under fire for what buyers claim are low-quality builds, the latest in a series of complaints that have plagued the developer in recent weeks. Already, the developer has been accused of "unfair" pricing practices at other site.

Now, buyers are demanding that Vanke either "fix" the flats at its Beijing Tiandi development or refund them their money. Nearly two dozen of the buyers gathered at Vanke's headquarters with t-shirts stating "reject Vanke homes" and "rectify or refund". The protesters also issued a joint letter to the developer, listing their demands.

Tensions first flared between the two sides when the buyers gained access to their new flats about a month ago. With each of the buyers having paid up to ¥4.5 million for a 43-90 square meter unit, they were shocked to find that their new flats had low ceilings, miniscule-sized rooms, and low quality fittings.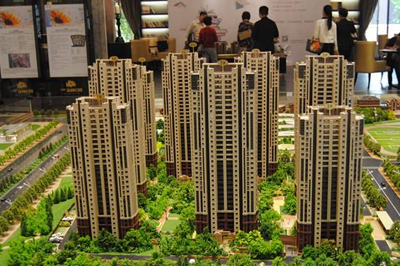 The flats were built on land that was originally intended for commercial use. Prior to a 2017 government ban, this kind of project was popular with home buyers as they were generally cheaper and exempt from buying eligibility rules.

Vanke claims that the buyers were all made aware of the details of the project when they signed their contracts. Nevertheless, it has agreed to make minor changes to the décor and fixtures. Still, owners claim that the company was not transparent during the sales process and are refusing to stand down.

Industry analysts are divided on the issue. Analyst Chen Lei, who works for Beijing zhuge.com, has suggested that buyers only become concerned about quality issues when housing prices fall. Chief Analyst, Li Zhanjun, at the China Real Estate Research Association, meanwhile, has argued that quality issues are par for course when sales prices are restricted. And some analysts point to sales contracts as a key factor, as they are often vague and slanted in favor of the builder.

Vanke is not the only major developer to come under fire in recent months. Last month, China Resources Land was also accused of poor building standards when hundreds of buyers gathered at its Beijing headquarters. According to analysts, protests are likely to tick up as the market continues to cool.
For more information about Beijing apartments for rent, please follow our website.