Buyers Face Price Cuts, Falling Construction Standards

There was a lot of anticipation in the lead up to the September/October sales period, which is normally referred to as the "gold and silver" months. This year, however, sales figures were sluggish in September, and, in October, prices dropped.

News also emerged that there were at least two incidents of protests resulting from promotional price cuts for new buyers. With home ownership being the most popular form of investment, price cuts often lead to small bubbles of social unrest. In Beijing, home prices per square meter rose from just ¥4,000 in 2003 to ¥60,000 today.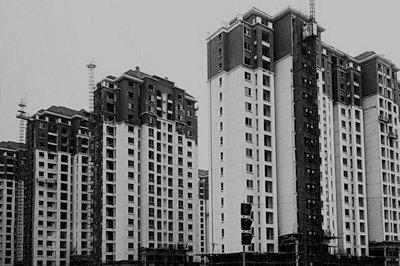 Buyers in eastern Jiangxi showed up at the Country Garden sales office after learning that new buyers had been offered discounts of up to 30 percent. In Shanghai, a price cut by the same developer sparked another protest.

"Property accounts for roughly 70 percent of urban Chinese families' total assets – a home is both wealth and status," said Shao Yu, Chief Economist at Oriental Securities. "People are so used to rising prices that it never occurred to them that they can fall too."

While the government's efforts to cool the market have led to a series of ripple effects across the industry, analysts stress that the measures are beneficial in that they will also help to stabilize a market that is so vital to people's livelihoods.

Although the market has maintained a strong first eight months this year, official statistics suggest that it is starting to slow. In Shanghai, sales rose in September year-on-year, but average prices dropped. At the same time, analysts warn that construction standards may also be dropping.

According to Hu Xingdou, a Beijing-based Economist, "[Investors] don't have the spirit of contract, and they always think they can fight against the rules. As a commodity, the value of homes can both rise and fall. Investors should obey this fundamental rule."

In the past, developers have largely given in to protesters' demands for compensation or purchase cancellation. But now, the protests are becoming a major social issue as developers struggle to maintain growth, and the government pushes forward with market stabilization reforms.
For more information about Beijing apartments for rent, please follow our website.