The imperial Forbidden City in Beijing. The imposing folk residence Qiao Family Compound in Shanxi Province. The exquisite private gardens most unique to areas south of the Yangtze River. Each of the above epitomizes a very distinguished and well known architectural style in China but mixing the three of them together? That could be something only a few would ever give a serious thought to.

While adopting their own outstanding features, the three different architectural forms, namely the palace, the courtyard and the garden, perfectly depict some of the highly appreciated aesthetic elements commonly found in traditional Oriental culture: nobility, grandeur and elegance.

And that's exactly what Supremacy, a ready-to-unveil residential complex in Shanghai's Pudong New Area is designed to achieve.

Located at the intersection of Nianjiabang Road and Linhai Highway in Zhoupu Town, the joint venture project between Poly Developments and Holdings Group Co Ltd and Beijing Capital Land, will immediately catch the attention of passers-by with its palace-like grand facade. Two giant bronze doors welcome visitors into a four-floor clubhouse. Featuring a highrise lobby that combines magnificence and sophistication, the clubhouse will later house an indoor heated swimming pool as well as a fully equipped gym to ensure residents can maintain a healthy lifestyle.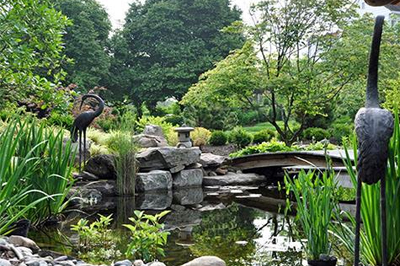 Walking around the development, which is designed to accommodate around 1,000 households in phases, visitors will most likely be impressed by a central axis concept adopted by the designer of the project for a symmetric layout that often evokes an ambience of splendor and solemnity. However, a relaxing atmosphere is not missed while wandering through the project where buildings are surrounded by a green landscape that features garden and water elements. Notably, a 630-meter-long, 1.2-meter-wide walking and jogging path, equipped with a state-of-the-art, self-adjusting lighting system, will be built, a recreational highlight of the project that is sure to satisfy the demand of evening strollers and twilight joggers.

To cater to the needs of young families with one or two children, Supremacy is planning to launch a total of 409 compactly designed apartments spanning seven highrise buildings in one single batch over the coming months with the following two layouts: the dominant 91 to 93-square-meter, three-bedroom, two-bathroom units as well as the more spacious 114-square-meter, three-bedroom, two-bathroom duplex apartments.

Aiming to offer residents a decent roof over their heads and ensure health and comfort, the developers have introduced a series of world renowned brands to the project, including Grohe, Villeroy & Boch, EcoWater, Honeywell, Bosch and Viesmann, among others, some of which are the best-in-class within their own category.

Located between Qiantan, an upmarket business and residential site on the east bank of the Huangpu River, and the Shanghai Disney Resort, Supremacy is one of the newest medium-end developments in the fast-developing Zhoupu-Kangqiao residential area. The Wanda Mall in Zhoupu Town, the largest and most popular in the vicinity, which easily draws 100,000 visitors on a regular weekend, is just a 5-minute drive from the project. Besides, a brand-new plaza, which will house Alibaba's extremely popular FreshHippo food market, will also be opened later this year. Located on Shangnan Road and within 3 kilometers of the project, the upcoming retail facility is set to provide residents nearby with extra dining, shopping and entertaining options, particularly during weekends.

Boasting easy access to the Middle-Ring Elevated Road, Supremacy is smoothly connected to the city's major traffic arteries which include the Outer-Ring Elevated Road, the Shanghai-Jiaxing-Huzhou, or S32 Expressway, the Puxing Highway and the Hunan Highway. Major residential communities in Pudong such as Huamu, Beicai and Qiantan, as well as some esteemed education facilities including the China Welfare Institute Kindergarten, Zhoupu Senior High School attached to East China Normal University, Shanghai Shangde Experimental School and Huili School Shanghai, among others, are all within convenient driving distances to the project.

The first joint venture residential development in Shanghai between the two developers, Supremacy is 49 percent owned by Poly Developments and Holdings Group Co Ltd and 51 percent by Beijing Capital Land.

Established in 1992 and listed in the Shanghai Stock Exchange since 2006, Poly Developments and Holdings Group Co Ltd has gained extensive real estate developing and property managing experience with its footprint spreading across more than 100 major Chinese cities. Sticking to a business concept of "practicality, innovation, standardization and excellence," the developer has been dedicated to creating a harmonious life integrating nature, architecture and humanity. Its parent China Poly Group Corporation Limited, a conglomerate under the administration of the State-owned Assets Supervision and Administration Commission of the State Council, is a Forbes 500 company whose business operations have covered over 100 countries and regions around the world.

With a corporate mission to "create new urban life," Beijing Capital Land, a developer listed in Hong Kong since 2003, is under the administration of the State-owned Assets Supervision and Administration of Beijing. Focusing its business on five major cities, namely Beijing, Shanghai, Tianjin, Chongqing and Chengdu, BCL is now present in around 20 cities across China and has developments in the pipeline in overseas markets including Australia and France.


For more information about Beijing apartments for rent, please follow our website.