Housing Costs Limit Consumption

With the impact from the US-China trade war starting to take hold, officials are enacting a series of economic tools intended to bolster the domestic economy. One recently announced measure is specifically aimed at supporting domestic consumption. The new guidelines are meant to enrich the consumption environment by increasing quality standards and improving platforms.

China has the world's second-largest economy and a population of about 1.4 billion, suggesting that any effects from the trade-war can be easily mitigated. However, the consumer market is less than one-eighth of the US's, and Chinese people's purchasing power continues to lag.

In terms of supply, China has it all - shopping plazas, a strong e-commerce market, a high manufacturing ability, etc. It's consumption that remains low. There are several reasons that account for the low level of consumption, including income disparities, unaffordable medical care, and expensive housing costs. Analysts argue, however, that it's property prices that have had the largest effect.

Housing prices and rents are both too high. According to industry experts, home prices should, ideally, be about three-to-six times the median household income. In many Chinese cities, the house price to income ratio wavers closer to 30-to-40 in third and fourth tier cities, and, in first-tier cities, it's over 50. Rent, meanwhile, should be lower than the national average household income, with rent not being more than one-third of an individual's income. In many cases, rent eats up a far larger percent of income.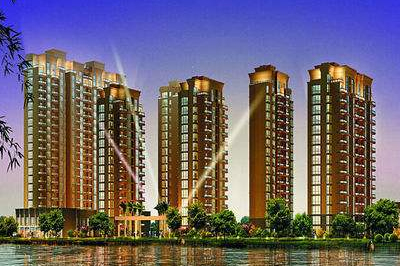 Outside of curbing consumption, housing costs have also postponed the average marital age and increased individual debt burdens. Concern is growing that there's an inverse relationship between a financially fortuitous real estate market and domestic consumption rates.
For more information about Beijing apartments for rent, please follow our website.