New Supply Added As Rental Prices Soar

Rents in Beijing have risen on average by about 21.9% year-on-year, and they have already ticked up by 10% since the start of 2018 The situation has caused an uproar among Beijingers – many of whom have been priced out of the home buying market.

In Beijing, even the smallest home can sell for millions, and affordable rental homes are increasingly difficult to find. As much as 17,370 football fields' worth of old housing has been torn town since 2015, and the modern and hip mixed-use high-rises that sprout up in replacement can fetch egregiously high rents.

In the last year, prices have skyrocketed with increases as much as ¥140 per square meter per month in downtown areas. More suburban zones are seeing increases of about ¥60 per square meter per month.

The current uproar was sparked when Hu Jinghui, VP of B.A. & 5I5J Group, accused competitors of pricing rents at 20 to 40% above current market prices. Though Hu was eventually asked to resign, a heated debate had already been sparked.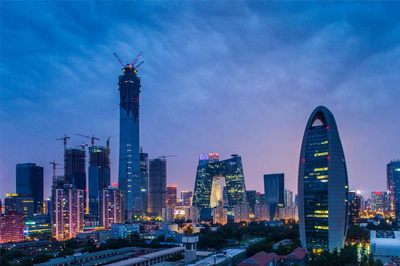 Though an estimated 40% of rental homes are controlled by property agencies, a public letter released by some of the city's top firms argued that, as they individually control only a fraction of the total supply, they can't be held responsible for market rates.

Nonetheless, several of the firms were called before local regulators and warned against charging rents above the going market rate or engaging in "unscrupulous" tactics.

As tensions have climbed, pressure on major property operators has intensified, with critics arguing that the rental operators control enough of the market to move prices.

"Backed by venture capital, property agencies and developers are launching institutional renting agencies that are profoundly changing the dynamics of the market," said Yin Zhongli, a Researcher at the Finance and Banking Chinese Academy of Social Sciences. "A peer-to-peer market is gradually replaced by a peer-to-institution market, and rent rises became inevitable as monopolies intensified."

Others, including Ke Research Institute, argue that there are actually a number of factors pushing up rents. One example listed is the tearing down of older, substandard homes, which has pushed former homeowners into the rental market.

Regardless, in the face of mounting criticism and increasing government monitoring, operators have agreed to add 120,000 units, or 5% of supply, to the market and not raise rents. For many renters, this a step in the right direction.
For more information about Beijing apartments for rent, please follow our website.