Developer Lays Off Thousands

In a clear sign of the growing financial issues ailing China's top developers, Tahoe Group is the country's first major developer to make significant cuts to its staff. The Shenzhen-based firm is slashing employees in Beijing, Shanghai, Fuzhou, and Wuhan, according to reports from employees and online news sites.

Developers have struggled over the past year to restructure their businesses to align with the stream of market-correcting regulations and with the government's campaign to promote the rental housing market. At the same time, with officials becoming more concerned about the growing bubble of debt among top developers, financing avenues have either been closed off or come under heavier restrictions.

"It is not surprising that some medium-sized, highly leveraged developers are cutting staff under the current circumstance," said Alan Jin, a property analyst with Mizuho Securities Asia. "We'll not be surprised to see more lay-offs and other bad news in the future."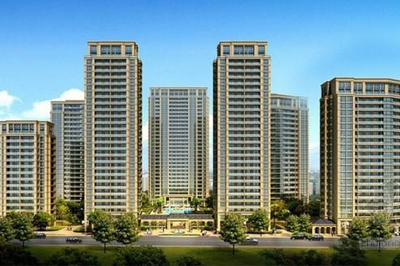 While the scale of Tahoe's cuts is unknown – reports place it at between 30-80% - the number is sure to be staggering in a firm with 15,300 people on payroll. Cuts are being made to its design staff in Beijing and Shanghai and to its branding staff in Fuzhou and Wuhan.

There are also contradictory reports as to how the cuts are being made, and why such a large percentage is being slashed. Tahoe Group itself released a statement stressing that it was merely "upgrading" its team and recruiting talented graduates.

But, mid- and high-level managers are said to be leaving in droves, and at least five senior level executives have left, including VP Shen Linan. This has led a number of media outlets to suggest that, outside of financial issues, the company has been plagued by internal divisions.

Tahoe Group was one of the Chinese developers that attempted to raise funds internally, offering employees an annual return of 18% or more. The firm has allegedly failed to return laid off employees' principal investment funds.

As of the end of March 2018, Tahoe's debt had mounted to ¥201 billion, which is equivalent to about 88.5% of its total assets. And its net gearing ratio was a whopping 473%. Evergrande, in comparison, has a net gearing ratio of 183.7%.
For more information about Beijing apartments for rent, please follow our website.