With a ¥1.8 million/unit rental price tag, China Vanke's new 10-year-leasing project is turning heads and inciting controversy. Construction isn't expected to be complete until 2020, but even so, the first batch of 1,000 long-term rental units will soon hit the market.

With a rental price that's in the millions, it would be expected that the project be located in central Beijing. Instead, the site, dubbed 'Emerald College', is located nearly 30 kilometers outside of downtown Beijing in an industrial zone.

About three-quarters of the units are around 90 square-meters and have a per month rental price of between ¥15,000 and ¥18,000. The remaining units are 180 square-meters and are priced between ¥30,000 and ¥40,000 per month. These amounts are triple the district average.

The shortest leasing term available is three-years, but tenants are encouraged to sign up for a 10-year lease. Decade-long renters who agree to pre-pay their rent in a one-off lump sum of at least ¥1.8 million (the entry amount) will enjoy a rental rate freeze for the decade.

Critics have balked at the ¥1.8 million asking fee, which is no small amount in a city where the average white collar worker earns less than ¥10,000 a month. Certainly, Vanke's luxury project is well outside the national push to provide more affordable housing by developing the rental market.

"With such a price, you can rent a 90 square-meters home in downtown Beijing," said Zhang Dawei, Chief Analyst at Centaline Property. "I'm not sure how much marketing is an element in this proposal. But for now the market may not accept this pricing."

In fact, there is a growing push, amongst individuals and developers alike, to increase tenants' rights and provide cheaper land options for development. Some developers have also considered restructuring in order to pivot and re-adjust their business structure to fit the rental market.

Vanke originally acquired the ¥10.9 billion, 300 square-meters site from the government two years ago under the condition that it would hold the property until the leasehold contract expires in 70 years.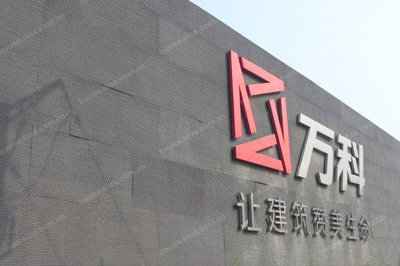 But although Vanke appears dedicated to supporting the government's aim to build the rental housing sector, they argue that collecting rent on a year-to-year basis is unprofitable. With top developers used to relying on high sales turnover to make profit, the rental market has proven to be a challenge.

Vanke has said that the Emerald College project's net operating income to market value is less than 3%. That is, it will take over 35 years to recover their investment, even under the current pricing structure.

Project Head Li Nan said, "We charge such a rent because the cost is really high. We apply the highest building and decoration standards used for sale projects. We believe if they take a visit to the project, they'll find it is worth the price."

Since the project is located near many hi-tech companies, such as Xiaomi Corp and Baidu, Vanke believes there is enough local demand to support the project. That the pool of nearly 850,000 tech workers includes many high-income executives only affirms their belief in the pricing structure.

However, some analysts have their doubts about whether such high rents can truly attract customers. "Such expensive monthly rent is almost as high or even higher than the monthly mortgage payment on many properties," said Kong Dan, an analyst with real estate agency 5i5j Group. "No one wants to pay more money than a mortgage to rent an apartment."

In the meantime, other developers with land nearby are carefully monitoring the project to see how well it takes off. If interest is high, a whole slew of high-end 10-year rental units may hit the market in coming years.
For more information about Beijing apartments for rent, please follow our website.