Some of Mainland China's biggest property developers have reported strong earnings for 2017. China Merchants Land had a 49% growth in revenue year-on-year. Country Garden saw a 126% increase in profit, and China Resources reported a 40.8% spike in land sales. SOHO China, meanwhile, had a whopping 420% jump in profit.

Earnings usually lag a year or two behind current contracted sales, so an impressive 2017 is more indicative of sales in the 2015-2016 cycle.

Nonetheless, the impressive earnings have led many developers to tilt towards optimism. And, there is some evidence that their optimism is not misplaced.

"National property sales are slowing down, but for big listed developers it is not a problem," said Toni Ho, an analyst at RHB OSK Securities Hong Kong.

Alan Jin, a property analyst at Mizuho Securities Asia, does believe, however, that developers will soon start to feel the crunch from tighter policy restraints.

Developers have reported increased difficulties in obtaining loans, as well as issues stemming from the crackdown on capital outflows.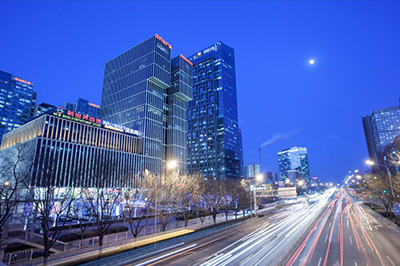 In the residential housing sector, many developers are leaning towards high-end because there's a higher profit margin. But the ongoing credit crunch is pricing high-end new homes far out of the reach of many buyers.

Developers cannot help arrange for a loan to cover the minimum deposits, and at present there are no discounts or bridging loans. Rising mortgage rates are further exacerbating the matter.

"Beijing's new home market is increasingly confined to a wealthy few buying big, luxury homes in faraway suburbs. The second-hand homes market is more geared for the mainstream," said Guo Yi, market director at Yahao, a real estate consulting agency in Beijing.

Despite heavy curbs, a sharp drop is not expected. Many analysts have reported that even if sales do slow this year, the impact won't show up in the financials until the following year.
For more information about Beijing apartments for rent, please follow our website.