Are you an expat, student or professional residing for the first time in Singapore? Whilst looking for a comfortable place to stay, it may be difficult to wrap your head around the various acronyms or figure out the differences between the various types of property in Singapore. Here's a summary of the types of housing you can find.

HDB Flats

HDB is a term used in Singapore, referring to public housing that is managed by the Housing and Development Board (HDB). More than 80% of Singaporeans live in HDB flats, ranging from studio apartments – where the living room, bedroom, and kitchenette are combined into a single room – to executive maisonettes – which are 2 level apartments with the bedrooms on the second storey.

In the term "X-room HDB flat", X refers to the number of bedrooms in the flat, and also includes the living room. Hence a 2-room HDB flat has 1 bedroom and a living room, while a 4-room HDB flat would have 3 bedrooms and a living room. Within the flat, there can be a Master room which is the biggest room in the property, and is usually connected to a dedicated bathroom. The common room is smaller than the master room and a property may have more than one common room.

HDB flats are located in self-contained towns with self-sufficient amenities like schools, supermarkets, clinics, food courts, and sports/recreational facilities. With the well-established transport network in Singapore, there are bus stops and train stations found near every HDB estate, hence making travel convenient regardless of where you stay.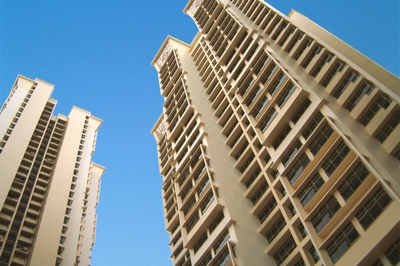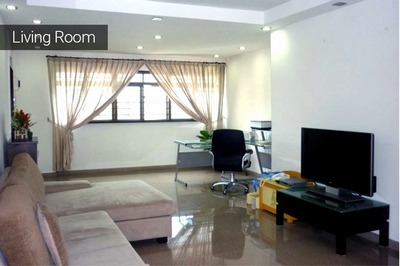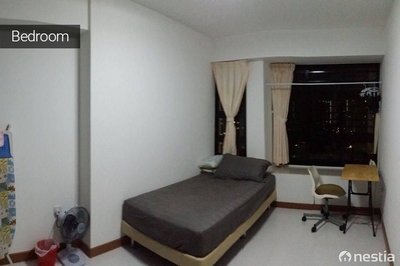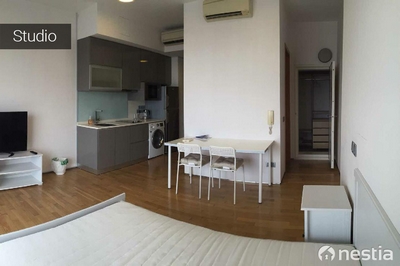 Condominiums

Condo or Condominium is a term used for housing buildings developed by private companies, such as Far East Organization or Keppel. Condos generally include some special amenities and services such as 24-hour security, gyms, swimming pools, tennis courts and spas, hence a monthly maintenance fee has to be paid for

enjoying these perks as compared to a HDB estate that does not offer these. Due to these luxurious features, condo units also tend to be more on the pricey side, and would certainly cost more than a HDB unit of the same size.

You might also have seen the term TOP (Temporary Occupation Permit) in some ads for condos – this actually refers to the year when building work for the condo was completed. Once the TOP is issued, the developer will hand over the keys to the owner.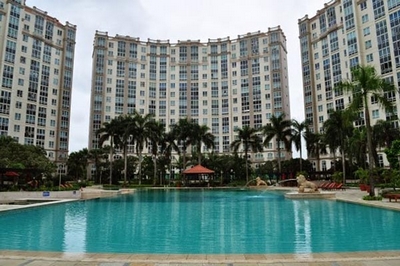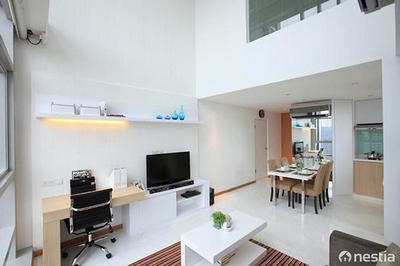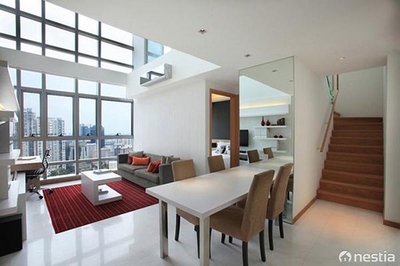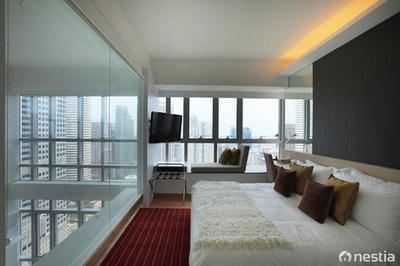 Houses

Houses are generally classifeid under landed property in Singapore. Due to the limited land available, there are restrictions of foreign ownership of landed properties (except Sentosa Cove). These houses are mostly 1-3 storey properties that may include features such as pools, gardens or garages, and are not managed by the HDB. They may be located in areas that are relatively less accessible as compared to the other types of housing, but the environment is hence more serene as well.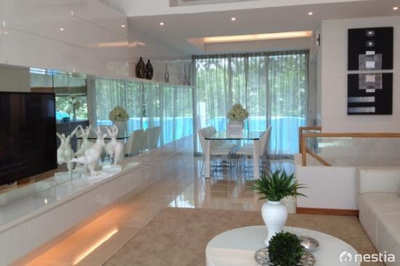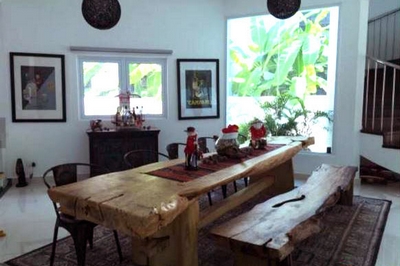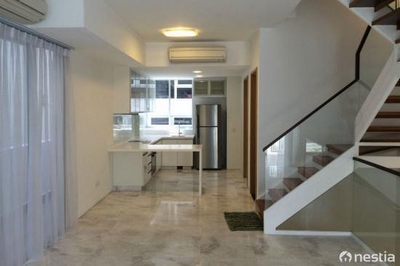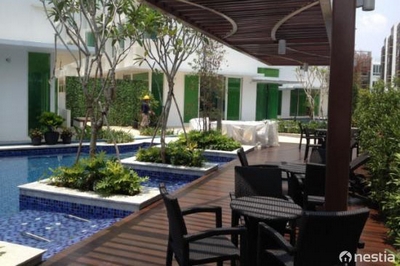 Apartments

This term refers to housing that has been built primarily for the purpose of rental, such as the service apartments (a.k.a. apts) and student dormitories/hostels. The hostels offer highly affordable accommodation prices for students, hence being an attractive option to those here with student passes. These hostels often have facilities such as common dining/laundry areas and lounges. On the other hand, service apartments are targeted towards executives or families taking longer vacations, who might prefer a more luxurious residence similar to that of hotels. Majority of these apartments have kitchens, separate dining and living areas. They also range from small studios to bigger three bedroom units. These service residences offer services such as laundry and room cleaning, and even provide various get-togethers and events for guests from time to time to help them get accustomed to the environment.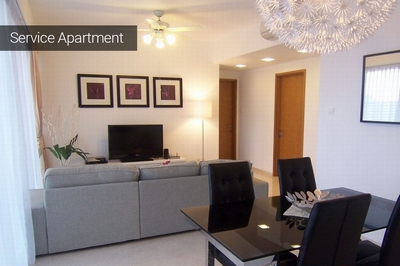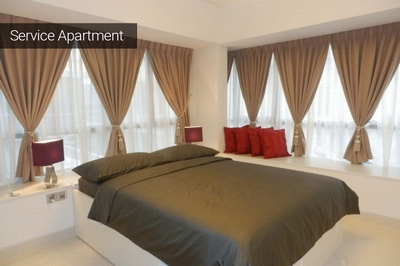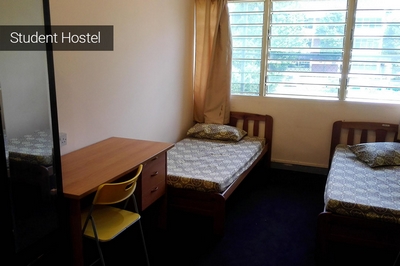 (Service apartment image source: http://www.expatliving.sg/)

Now that you have a better idea of the various kinds of properties available in Singapore, start searching for your ideal home for rent today!