We strongly recommend you browser this site by Firefox, Safari, Opera, Chrome, or IE11.
Beijing unlikely to loosen property price controls
Last Updated: Tuesday, April 02, 2019 - 10:09
Sunac China Holdings, mainland China's fourth largest developer, is not optimistic about the country's property market.

The company expects to generate 550 billion yuan (US$81.8 billion) from home sales this year. Although that would represent a 19 per cent rise, it would be a slower growth rate than last year's 27.3 per cent increase and a far cry from the 140.3 per cent growth it saw in 2017.

Chairman and founder Sun Hongbin said in a post-earnings press briefing on Friday that the company will be cautious buying land this year as the government is unlikely to relax curbs on home prices.

"Stabilising home prices is the government's core pledge ... any substantial relaxation of the current tight home price policies is impossible," he said.

Expectations of looser price controls have been building up in China over the past few months, as the slowing economy has piled pressure on local governments to seek growth from the property sector.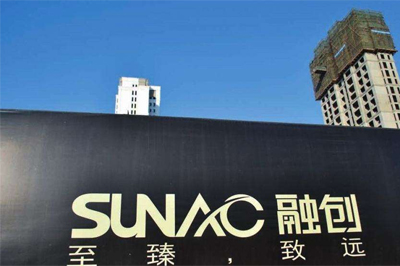 Sunac's contracted sales for last year came in at 460.83 billion yuan. The company's total revenue was 124.75 billion yuan, up 89 per cent from a year earlier, mainly thanks to property sales of 118 billion yuan.

Unlike some of its peers, Sunac has no plans to dabble in other businesses as a way of hedging against the slumping real estate market. Fellow construction giant Country Garden has embraced robotics, while Evergrande Group has announced huge ambitions in the electric vehicle sector.

"We will concentrate on doing property development as we do not see many successful cases of companies diversifying," said Sun.

The builder learned a painful lesson when a "failed investment" in video streaming platform Leshi cost the company 18.6 billion yuan in 2017.

Sunac reported a rise in net profit attributable to shareholders of 50.6 per cent to 16.57 billion yuan.

The net gearing ratio of the company, a measure of debt as a proportion of total capital, stood at 59.9 per cent, down 7 per percentage points from 66.9 per cent at the end of 2017. That met the deleveraging target Sunac set for itself a year ago.

The company declared a final dividend of 0.827 yuan per share, 65 per cent higher than what it paid last year.

Shares in Sunac finished Friday's morning session at HK$37.95, up 0.66 per cent.

For more information about Beijing apartments for rent, please follow our website.