BOMA China, an international organization aimed at enhancing the value of assets and promoting sustainable development in the commercial real estate industry, has awarded Ocean Office Park (Block C) located in Beijing CBD the Certificate of Excellence (COE).

The certificate is the highest recognition of international commercial real estate management and operation. As the first office property to be honored with this certificate in CBD area of Beijing and the third one in China, Ocean Office Park has become a landmark representing more internationally standardized and professional office building for other commercial properties.
Last year, BOMA China studied Ocean Office Park from five aspects, namely building management, energy management, environmental management, marketing and communications as well as management and training programs. Besides, the auditors from BOMA China also went through all operational files of Ocean Office Park Beijing.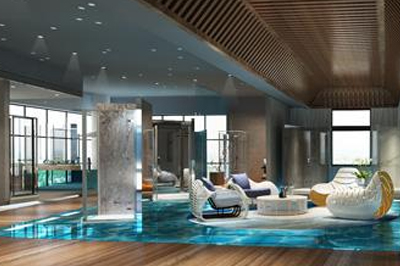 During the two-day evaluation, Ocean Office Park (Block C) won the BOMA China COE certification with a high score of over 90 points passing all five certification parameters.

"Ocean Office Park (Block C) project achieving high scores in all five assessments means that it has excellent performance, reaching the international management system standard of commercial real estate, and is also a rare representative project of China's commercial office building operation," said Dominic Lau, executive director of BOMA China.

At present, the commercial building sector has entered the golden age of asset management, which is embodied by meeting requirements of the owners for capital appreciation, Dominic Lau added in statement.

Sino-Ocean Group has always been committed to building an A-class office property with International operation management system and progressive management capabilities. The company firmly believes that escalating customers' satisfaction is the most important factor for success.

Ocean Office Park (Block C) project represents the company's belief and has scored 95 points in a tenant satisfaction survey launched by BOMA China in October 2018.

As one of clients who have rented Ocean Office Park for 11 years, Lily representing Volvo (China) Investment Co Ltd said, "What makes us appreciate most is that during these years of cooperation with Ocean Office Park, it has been constantly innovating, improving the building facilities according to their needs. Besides, the company has organized various activities for every tenant. After Ocean Office Park won the COE certification, we have confidence about our business cooperation and our high-end connection with the international community."

In the future, Ocean Office Park (Block C) will continue practicing International advanced management concepts and combines its own operation management to promote international management concepts. "In the future, we will actively promote sustainable development and lead the commercial property industry to meet international standards," Huang said.

For more information about Beijing apartments for rent, please follow our website.