We strongly recommend you browser this site by Firefox, Safari, Opera, Chrome, or IE11.
Residential Sector Remains Resilient Despite Economic Slowdown
Last Updated: Monday, December 17, 2018 - 17:17
Growth in China's new home prices slowed in November as domestic demand weakened, though the sector remained resilient in contrast to a deeper slowdown in broader economic activity.

Average new home prices in China's 70 major cities rose 0.9% in November from a month earlier, slower than the previous month's 1% and the weakest since September, Reuters calculations based on an official survey showed on Saturday.

The data marks the 43rd straight month of price increases, Reuters calculations showed, a trend that continued despite curbs designed to rein in a near three-year real estate boom that has spread from megacities to the hinterland.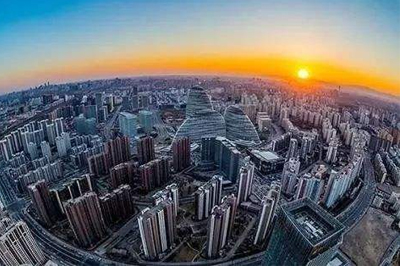 In a sign that the strength remains broad-based, 63 out of the 70 cities surveyed by the National Bureau of Statistics (NBS) reported monthly price increases for new homes, slightly lower than 65 in October.

Compared with a year earlier, new home prices rose 9.3%, the fastest since July 2017 and quickening from October's 8.6% gain, according to NBS data.

At the same time, a recent Reuter's poll showed property investment would slow to 4% in 2019, while housing sales are expected to fall 5% amid slowing economic activity and tough financing conditions for smaller developers.

Economists were particularly concerned about a slump in China's smaller markets where economic fundamentals are weaker, although some expect credit easing measures to prop up the sector.

While solid growth in the sector could cushion the impact of a long government crackdown on debt and simmering trade tensions, policymakers worry it could stoke fears of a sudden crash if prices climb too quickly given elevated levels of household debt.

Household loans, mostly mortgages, increased to ¥656 billion (US$95 billion) in November from ¥563.6 billion in October, central bank data showed.

For more information about Beijing apartments for rent, please follow our website.