November Sales Fall, Increasing Fears

Two of China's top three leading property developers saw their November sales plunge even after cutting prices by nearly a third at some of their projects, as fears of a housing recession grows larger.

China Evergrande, the country's third-largest property developer by sales, reported on Tuesday that contracted sales declined 29% to ¥34.1 billion ($5 billion) in November from a year earlier, a day after Country Garden Holdings, the nation's biggest developer, posted a sales drop of 16% to ¥33.8 billion.

Country Garden had reduced prices in two cities during the National Day holiday week beginning October 1 as part of a marketing strategy to capitalize on the traditional peak season for property sales. But this led to protests from angry buyers who had paid full price before the discounts were announced.

Evergrande has also slashed prices at some of its new projects in September and October, offering discounts up to 26% of the value of flats.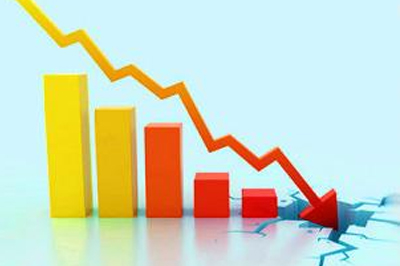 "The significant price cut has done serious damage to the developer [Country Garden]," said Alan Jin, property analyst at Mizuho Securities.

It was the second time that Country Garden posted a decline in sales, with August's takings falling 8% to ¥31.33 billion from a year earlier.

However, sales in the first 11 months of ¥489.74 billion were still 30% higher compared to the same period last year. Sales in the first half alone stood at ¥310.82 billion.

China Vanke however reported a bumper November. The country's second-largest property developer by sales on Tuesday said contracted sales increased 68% to ¥58.3 billion from a year earlier. It was higher than the ¥54 billion recorded in October.

China's property market has seen a U-turn in the second half of this year after a long period of growth, forcing developers to come up new marketing strategies, including price discounts and compensations to drum up sales.

Bloomberg reported last month that China's housing market could be facing a year of recession, citing forecasts from securities firm China International Capital Corporation (CICC), S&P Global Ratings and CGS-CIMB Securities.

CICC said new home sales could slide 10%, while S&P Global Ratings said prices may fall by as much as 5% and CGS-CIMB Securities predicted a 10% decline in prices and sales volumes.

Jin said that while most developers were still holding up well for the time being, they fear this could become a common industry trend next year.
For more information about Beijing apartments for rent, please follow our website.