China Evergrande Takes On Bonds With Double-Digit Interest

Highly indebted mainland developer China Evergrande to pay double-digit interest on US dollar bonds

China Evergrande Group, the mainland's most indebted developer, is resorting to high-interest US dollar bonds, mostly in the double digits, to refinance existing loans, with analysts expecting a similar trend at other builders amid tightening liquidity.

The company's short-term debt totaled ¥299 billion at the end of June. The short-term debt accounted for 44% of total debt, from 49% in 2017.

According to Bloomberg, Evergrande's overall debt load, which stood at a whopping ¥671 billion in the first half, was cut by 8.4% after it repaid some bank loans.

Chinese developers face surging refinance demand as $34.8 billion of onshore bonds and $17.9 billion of offshore bonds mature or become puttable in the next 12 months, according to Moody's.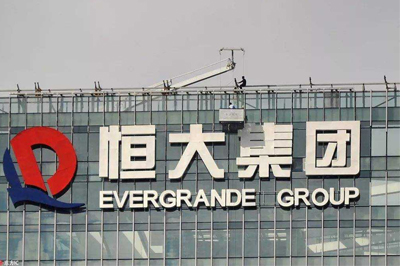 The Guangzhou-based developer said in a filing to the Hong Kong stock exchange on Tuesday that its offshore entities propose to sell US dollar denominated bonds and that its billionaire chairman Hui Ka Yan has "expressed interest" to buy up to $1 billion of the notes on offer.

The statement did not provide any details about the amount it plans to raise. But Bloomberg, citing sources, reported that Evergrande plans to raise about $1.5 billion in three tranches.

Bloomberg reported that final price guidance on the two-year bond is 11%, rising to 13 and 13.75% for the four-year and five-year tenors, respectively.

"The refinancing cost is rising because of the tight liquidity facing the whole real estate sector, driven by high refinancing needs and likelihood of a slowdown in property sales growth," said Leung. "We expect some small and low-rated developers to face high refinancing risks."

Liu Feifan, a property analyst at Guotai Junan International, said for big developers like Evergrande to be able to sell bonds at 11 per cent was "a good deal", while others with similar rating could pay 13% or higher coupon to ensure subscription.

Evergrande has a B1 rating from Moody, which upgraded its outlook to "positive" from "stable" in September, citing improvement in its debt leverage. Evergrande's revenue covers 51% of its adjusted debt as of June 30, 2018, up from 35% at the end of 2017.

Evergrande is also said to be in talks to raise $1.5 billion by offering its Hong Kong office tower as collateral, Reuters reported earlier this month.

?
For more information about Beijing apartments for rent, please follow our website.