Home Prices Soar Sparking Fears of Further Controls

Recently released data has revealed that new home prices are experiencing the highest level of growth since October 2016. In a record 63 cities out of 70, new home prices rose month-on-month in the sector's fourth straight month of growth. Prices remained flat in only three cities: Shanghai, Beijing, and Xiamen.

Property sales are also on the uptick. In the first half of this year they rose by 13.2% year-on-year, and in June sales jumped by 17.1%.

With prices rising despite the government's ongoing campaign to curb inflation and further develop the rental housing market, concern is growing that officials may decide to implement further controls.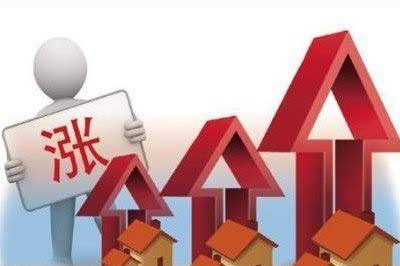 Already, the government has launched an enforcement campaign in 30 cities across China. This latest campaign is targeted at market speculation, fake real estate advertisements, unlicensed real estate agents, illegal sales, etc.

In a statement released by the Ministry of Housing and Urban-Rural Development (MOHURD) officials stated, "In response to recent chaos in the real estate market, and in order to crack down on violations of the interests of the masses," the housing regulator will conduct "special management of market chaos" until the end of this calendar year.

In another move, the Shanghai Commission of Housing and Urban-Rural Development closed a loophole in early July that allowed prospective buyers to circumvent individual home-purchasing restrictions by establishing a company.

The commission banned companies with less than five years of operations from buying homes in the city. Companies are also required to have paid at least ¥1 million in taxes before making a corporate home purchase. Hangzhou expanded on this measure and has suspended all corporate home purchases as of late June.

Cities across China are experimenting with various, city-specific measures. The Chongqing government has raised taxes on real estate companies. Developers who sell unfinished projects, for example, will see the tax rate jump from 15% to 20%.

Other cities, including Hainan's Haikou and Yunnan's Xishuangbanna have been aggressively handing out bans to individual actors and closing real estate agencies.

Local reports indicate that Beijing's real estate regulators will also be tightening controls on financial lending. So far, 12 financial institutions, including ICBC, ABC, and CITIC have been cited by China's National Audit Office for violating lending rules. The illegal loans were cited as having been issued to both real estate companies and individuals.

For more information about Beijing apartments for rent, please follow our website.